Printable Program Brochure


Program Menu Page

PROGRAM DELIVERY OPTIONS
3 ways to deliver comprehensive substance abuse prevention and sex education…based upon your school's needs!
Learn more about our options:
Everyone has different needs. That's never been more clear than right now! As many may know, we've been incorporating eLearning and digital elements to supplement our in-person presentations for years. Now based upon schools, districts and communities changing needs, we're excited to provide the SAME QUALITY PROGRAMMING if three different formats.
Our programs follow a blended learning approach! Really, the big difference is HOW do we reinforce the content with a subject matter expert presentation and answer those "pressing" questions that every student has.
First, a quick overview of our approach:
In-Person Programs
It's kind of what we're known for!
Our team of expert educators are known for having engaging, candid discussions with students on tough to discuss topics. While these discussion are still the center-focus of our programs, it's only a PORTION since we've updated all of our programs to a blended learning approach. What's the benefit of our in-person program? Easy, students have an expert in front of them to ask any and all of the "hard to ask" questions they have. We deliver these programs to schools within 35 miles of our office in Hinsdale, IL.
What you get:
-Complete blended learning approach including access to our LMS to complete pre & post tests, eLearning and post activities…and most important, the data to see class growth
-In-person presentation including Q&A with our educators
It kind of looks like this
It kind of looks like this
Or Choose Oneof Our VirtualOptions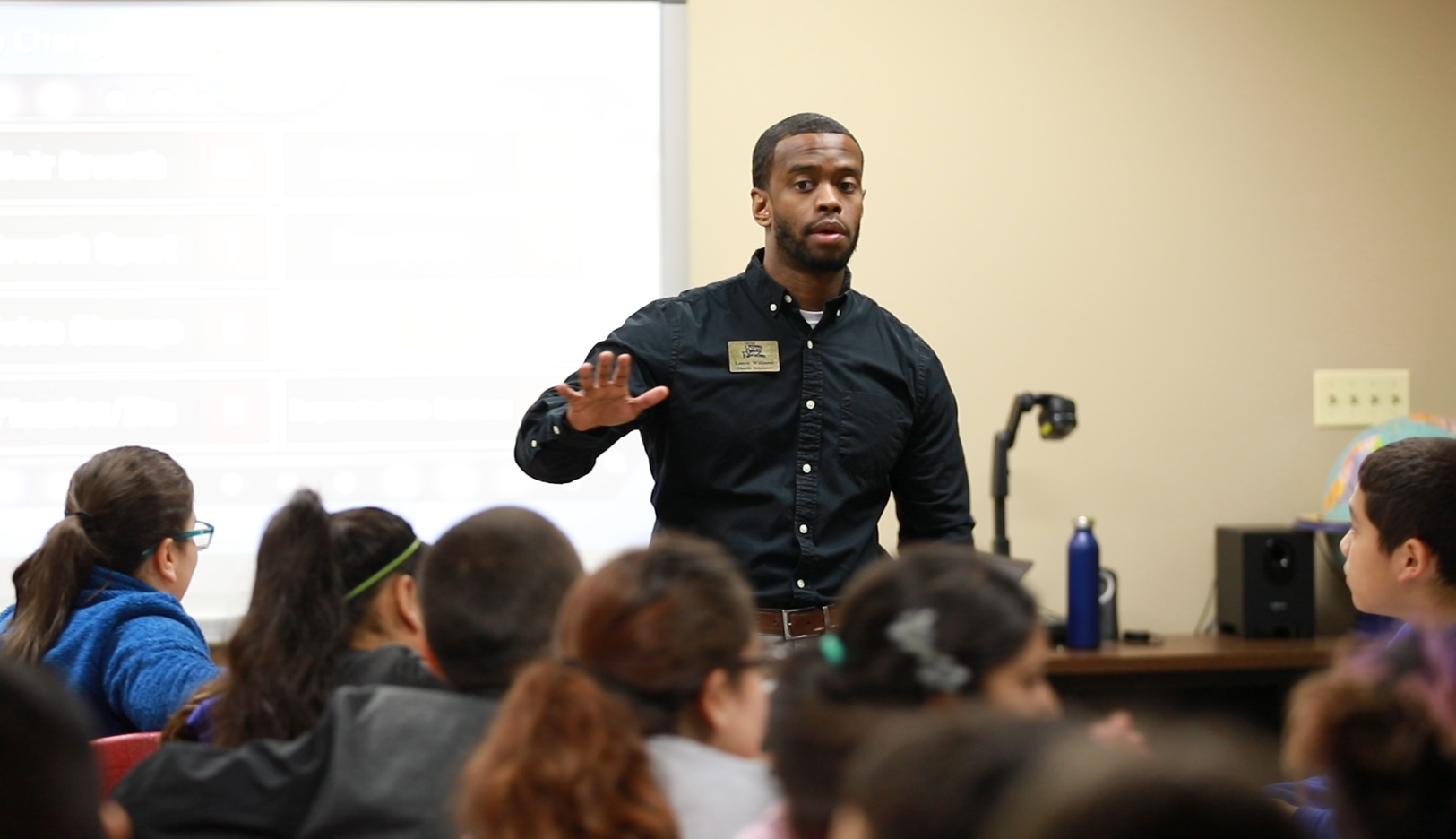 Live Virtual Programs
Our virtual option can increase student engagement!
How do we bring engaging, candid discussions to students on tough to discuss topics without being face-to-face? Easy, do it virtually! Students get the full blended learning approach (pre & post tests, eLearning, etc) but the PRESENTATION is a synchronous remote learning experience via Zoom, Google Meet, etc. Our educators are still able to answer questions, conduct polls, even put the class in rooms for small group work if the in-person program calls for it!
The program went really well today! Thank you! My staff would love to see this format continue post COVID. We feel like our students were more engaged and willing to ask better (more sensitive) questions when not in a large group with their peers.
Tracy Murphy
Principal
Gower Middle School
"We really appreciated the online program. It was clear and precise and appropriate for our students."
Sonia Perez
Dean of Students, Lower School
The University of Chicago Laboratory Schools, Chicago, District 43
"The (student) questions and the educator responses were professionally addressed with quick feedback!  I will look forward to using these learning tools next year!"
Susie Woerner
Health Teacher
Hinsdale Middle School


What you get:
-Complete blended learning approach with access to our LMS to complete pre & post tests, eLearning and post activities…and most important, the data to see class growth
-Live Zoom presentation with an educator which allows students to chat their questions for immediate answers
What schools are saying
How do we keep engagement? Add interactivity!
Answering the "tough" questions

Polling the Students

Live Presentation


Online Interactive Programs
A true remote learning EXPERIENCE!
Our asynchronous Online Interactive Programs provides the flexibility to cover this content at your pace. All of the blended learning content (pre & post tests, eLearning, etc) as well as a recording of our live presentation are housed in our Learning Management System (LMS). All of the content is easily accessed in the LMS, so teachers can assign tasks with a specific due date then students can login to complete the assignment. Now the big question, if it's online how can students get their questions answered? We do offer a LIVE Q&A session with an educator. After the students complete the program, our educators will be available to answer any questions they have on a scheduled Zoom meeting!
What you get:
-Complete blended learning approach with access to our LMS to complete pre & post tests, eLearning and activities…and most important, the data to see class growth
-Recorded presentation that is housed in the Learning Management System (LMS) for easy access and, if needed, the ability to re-watch
Since all of the content that students will work on are in the Learning Management System (LMS), you may be wondering what that EXPERIENCE will look like. Take a look
LMS Dashboard

Pre-Test

eLearning Module

Interactive PDFs