This topic specific program: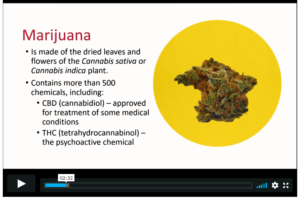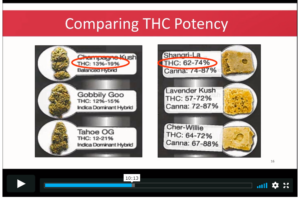 Developed for students in 7th-12th
Includes a webinar and interactive student module
Estimated time allocation: 60 minutes
Laws around marijuana use are changing around the country and in IL.  How much do students know about today's marijuana and these recent changes in legislation?  Is marijuana as harmless as many perceive it to be?  Learn more about the increasing potency of marijuana and the risks associated with teen use. In our online delivered program, our Educator will outline the risks and dangers associated with marijuana use.
Program Goals:
Students will learn…
what marijuana is
the definition and effects of THC and CBD
the potency and forms of use
the effects on the brain and body
refusal skills and building protective factors