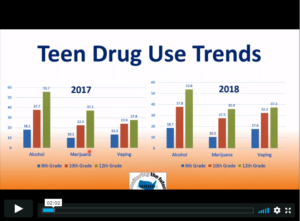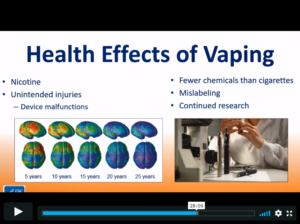 This topic specific program:
Developed for students in 6th-12th
Includes a webinar and interactive student module
Estimated time allocation: 60 minutes
The U.S. Surgeon General has declared vaping an epidemic among young people. Recent data indicates that teen use of e-cigarettes continues to rise, while at the same time more news stories are revealing potential risks. What facts do students know about vaping?  In our online delivered program, our Educator will outline the risks and dangers associated with vaping.
Program Goals:
Students will…
Learn about "use" trends
Comparison to cigarettes
Current known health effects
Refusal skills and techniques