Sexual health education is typically thought of as a class taught in middle school or high school with information on preventing pregnancy and sexually transmitted infections (STIs). However, the reality is that it's so much more. One area that has recently garnered more attention is the notion of consent. Sexual education not only teaches young people about their bodies, but also begins to lay the foundation about consent – what it is and, most importantly, what it isn't – and what is considered sexual assault.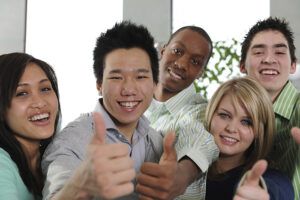 Sexual Assault is defined as "any nonconsensual sexual act proscribed by Federal, tribal, or State law, including when the victim lacks capacity to consent (Department of Justice, 2020)." Even the federal definition of sexual assault includes the phrase "nonconsensual," and the general public is aware of the phrase "no means no." However, there is still ambiguity around what that really means from a practical sense, such as does "maybe mean no" or "no doesn't mean convince me." 
In order to teach consent, there must be a definition of consent established in clear language. The Rape and Incest National Network (RAINN) makes the point that while the legal definitions of consent does vary by state, consent to sexual activity is defined as "an agreement between participants to engage in sexual activity (RAINN, n.d.)." When teaching consent educatio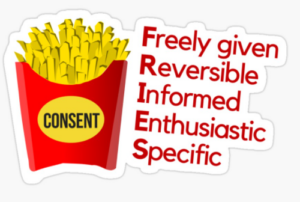 n to younger students, Candor Health Education defines consent as "a freely given verbal yes." In sexual health education, consent is taught in a multitude of ways with some lessons being as simple as "no means ____" or using the F.R.I.E.S acronym to describe consent which stands for Freely Given, Reversible, Informed, Enthusiastic, and Specific. 
Regardless of the method used to teach consent in sexual health education programs, it is a necessary part of a sexual health curriculum. Consent education empowers students to stand up for others if they ever witness a situation that may appear to be non-consensual. Consent education also empowers students to make informed decisions when they do and do not want to engage in any sexual activity or other activities including access to their time in general. By expressing that anything less than a yes is a no, including a maybe, this allows for no ambiguity with what is and is not a consensual experience.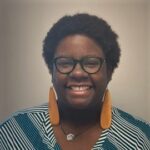 Written by: Nicole Holmes-Health Educator, Candor Health Education
References
(2019). Sexual Assault Awareness Month [Graphic]. IStockPhotos. https://www.istockphoto.com/vector/sexual-assault-awareness-month-label-gm1089531564-292282216
Department of Justice. (2020, September 3). Sexual Assault. OVW | Department of Justice. https://www.justice.gov/ovw/sexual-assault
Planned Parenthood (2018). FRIES Consent [Graphic]. Planned Parenthood. https://www.plannedparenthood.org/learn/relationships/sexual-consent 
What Consent Looks Like | RAINN. (n.d.). Rape and Incest National Network (RAINN). https://www.rainn.org/articles/what-is-consent