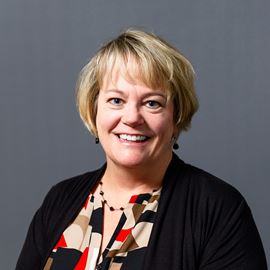 Barb Thayer
Executive Director
Barb joined the Candor Health Education in 2011 and currently serves as the center's Executive Director.  Previously, she held several positions at Candor Health Education including Chief Operating Officer where she led the development of a long-term strategic plan for the organization. Barb has a Bachelor's degree in Marketing from the University of Illinois in Champaign-Urbana and currently lives in Burr Ridge with her husband and three children. She is thrilled to be part of an organization with such a rich history and looks forward to making Candor Health Education more impactful to families in the Chicagoland area.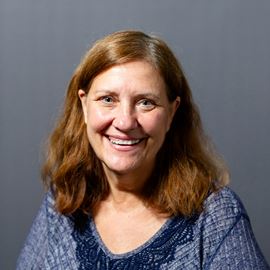 Betty Barsley-Marra
Senior Health Educator
Betty Barsley-Marra began her career as an Early Childhood Development Specialist with the University of Missouri initiating a statewide system for the early identification of children with special needs. Upon returning to Illinois, she joined the faculty of Roosevelt University teaching psychology and education courses. She has taught and mentored countless students, teachers, counselors, youth development professionals, parents and community members regarding physical and mental health related issues through her work at Roosevelt, Merrillville High School and as a family life educator with University of Illinois Extension. She considers it a great privilege to have worked across the lifespan with infants through seniors. Betty earned her undergraduate degree at Northern Illinois University in Family Development and Early Childhood Education and her MS Ed from University of Illinois Chicago in Educational Studies with a specialization in Human Sexuality Education and Counseling and post Masters work in Clinical Psychology. In her free time, she enjoys long distance cycling and indulging her love for the arts including pop culture. Her claims of "I saw him/her when" can be attributed to her habit of frequenting obscure venues to see bands, plays, performances and exhibits.
Amanda Byrne
Development Manager
Amanda joins the Candor Health Education team with more than fifteen years of development experience. Amanda has been fortunate enough to work for some of the most exceptional nonprofit organizations in the area. She spent much of her career working in the arts and has also been integral to the development teams at child and animal welfare agencies. Amanda was drawn to these organizations out a deep sense of commitment for their missions.
Amanda is proud to be a member of the Candor Health Education team and an organization that is dedicated to making an impact on the health education of so many students. Amanda looks forward to meeting friends of the Candor Health Education at upcoming events and programs.
Amanda holds a Bachelor of Arts degree from Eastern Illinois University and a Master of Science degree from Roosevelt University. Amanda and her husband currently live in Palos Heights with their three children.
Eleanor Evins
Health Educator
Eleanor joined the Candor Health Education team in May of 2019 as an intern and transitioned to becoming a health educator with the organization in August of the same year. She is a double-alumni from Northern Illinois University (NIU) and holds a Bachelor of Science in Nursing and a Master of Public Health specializing in health promotion. She is currently pursuing a Master of Science in Nursing Education from NIU and hopes to eventually teach the next generation of nursing students within a university setting. Eleanor has a variety of professional and academic interests and has worked as a registered nurse in a number of different healthcare settings such as inpatient critical care, outpatient surgery, and reproductive medicine. As a nurse and health educator, she values the role of primary prevention in addressing health disparities and promoting optimal health. She is excited to work with an organization that gives her the opportunity to continuously provide primary prevention and health promotion education to the students served by Candor Health Education.