As part of a plan to increase organizational sustainability and enhance programming and impact, we are pleased to announces the promotion of Barb Thayer to the position of Executive Director.  This reorganization–which included the elimination of three executive-level positions and one middle management position–will form a streamlined staff, ensuring that RCC will thrive and grow in the coming years.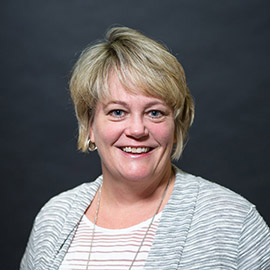 Thayer, currently the Chief Operating Officer, will take the helm at RCC as R.J. McMahon, Chief Executive Officer, steps down.  Thayer, a Hinsdale-area resident, has been a committed and positive force for the organization for seven years.
McMahon said of Thayer, "Barb has been an integral part of our leadership team and all the work we've done. She has been a wonderful partner of mine throughout our strategic planning and implementation. The organization is in great hands and she will lead it to new heights."
The organization's Board Chair, Brian Hammersley said of departing CEO, McMahon, "In my time with RCC, I had the pleasure of working closely with R.J.  His energy and passion for the organization was integral to the organization's modernization. He made huge strides in uniting the board and leadership behind the impactful 2017-2019 Strategic Plan.  He asked the right questions, put the right plans in place, and kept the team focused on key initiatives."
Regarding the operating and staffing changes of recent months, Hammersely said, "Many strategic goals have been accomplished under R.J.'s guidance. The entire board and community served by RCC are grateful for all the intensive work he did to move RCC into a position of strength.  We look forward to Barb's leadership and are confident that RCC will be stronger thanks to her countless contributions."
For further information about the transitioning organization or its programs, please contact: Barb Thayer at 630-325-1900 x 235 or bthayer@robertcrown.org.