Taking an on-line interactive program?  Don't forget to schedule your virtual Q&A!
All online interactive programs include a 30-minute live question and answer session with a Candor Health Educator via Zoom, Google Meet or Microsoft Teams, though only a small percentage of schools that take Online Interactive classes schedule this part of the program.  We encourage everyone to do so! If your school uses or plans to use the Candor online interactive substance abuse prevention or sex education programs, please consider scheduling a virtual Q&A once your students have completed the modules independently.  Read further to learn more about the benefits of the Q&A and how best to prepare your students.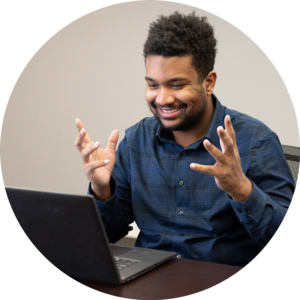 Some benefits of a 30-minute Q&A include:
An opportunity for students to get any lingering questions answered by a health education expert.
Students have had an opportunity to digest the program content and can now develop thoughtful and genuine questions.
Provides an additional touchpoint with the program content, helping to clarify and solidify student understanding.
How best to prepare students for the Q&A:
A teacher can maximize the time together by making sure that students have questions written down and are ready to share them with the Candor Health Educator. (This can be done anonymously via Zoom)
To move the process along, some teachers prefer to collect student questions anonymously and then share them during the Q&A themselves.
Teachers and students can ask the Candor Health Educator to revisit any particular concept or program slides that may need to be explained again.
We all want to provide the best learning experience possible for students.  Taking advantage of the Q&A session is one way to do just that!