For nearly fifty years, schools have turned to Candor Health Education (formerly The Robert Crown Center for Health Education) to educate their students on puberty and sex education.  For decades, the vast majority of schools have selected 5th grade as the year for puberty education, with many schools waiting until the very end of 5th grade to talk to students about this important and sensitive topic. However, according to WebMD, "on average puberty is starting earlier in the U.S. than it did in the past. The average age of menstruation has stayed roughly the same. But studies suggest that early signs – like breast development – are happening a year earlier than they did decades ago."  So, does that mean that schools should consider moving up their timeline on puberty education?  This is something definitely worth considering.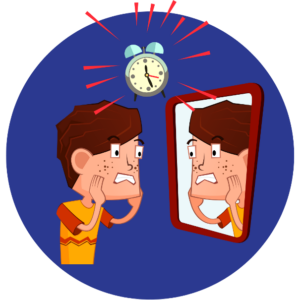 Puberty is a time that brings many physical and emotional changes for young people. Students have shared with us their feelings of fear about the changes that will occur during this stage of their lives. Puberty can begin as early as eight for people with female reproductive organs and age nine for people with male reproductive organs.  By the start of 5th grade, many students are likely already experiencing puberty changes.  If they have not yet received information on the topic, they are often left ill-equipped to understand what is happening to their bodies and are without strategies to manage changes, such as menstruation, with confidence.
Often young people feel that they are the only ones experiencing these physical and emotional changes. Kids need to know that they are "normal," no matter when or how they experience the changes of puberty.  Through high quality puberty education, young people learn that everyone will go through puberty, but everyone at their own pace.  Providing young people with education about puberty changes and the strategies to manage these changes before they begin experiencing them can go a long way in helping them to feel more at ease and comfortable with what is to come. 
It is normal for young people to be curious about puberty and sexuality, and we can help answer student questions honestly and accurately, by reaching them ahead of the curve. The longer we wait to offer puberty education to students, the more likely they are to search for answers on their own.  This can be collecting (mis)information from peers as well as searching the internet to try to figure out what is happening to them, leaving them just a click or two away from accessing pornography.
Moving up the timeline for puberty education at your school can help more students get critical information in a timely manner and feel less awkward and confused. If your school currently teaches puberty education at the end of 5th grade, would it make sense to try it at the start of the school year instead, or at the end of 4th grade?  Regardless of what decision your school makes, it is certainly worth having the discussion.
For further information on puberty beginning earlier:
If you have any questions or you are ready to schedule your Puberty program please contact us at info@candorhealthed.org.