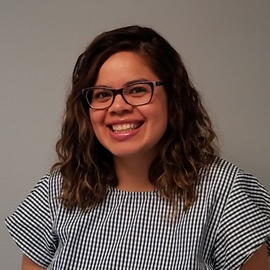 A recent article in U.S. News & World Report reported on an analysis completed by The Center for American Progress focusing on the inclusion of consent and healthy relationships content in sex education standards across the nation. The article stated that out of the 24 states that require sex education in public schools, "only 10 states and the District of Columbia mention the terms 'healthy relationships,' 'sexual assault,' or 'consent,' in their sex education programs."
Illinois is one of the states that does not mandate sex education in public schools. However, for Illinois school districts that choose to teach sexual health, existing Illinois Compiled Statutes speak to the incorporation of healthy relationships, sexual assault, and consent content, although not specifically using these terms.
105 ILCS 5/27-9.1, Sex Education, states that course material and instruction "shall teach pupils to not make unwanted physical and verbal sexual advances and how to say no to unwanted sexual advances." 105 ILCS 110/3, Critical Health Problems and Comprehensive Health Education Act, includes "age appropriate sexual abuse and assault awareness and prevention education in grades pre-kindergarten through 12," as well as "teen dating violence in grades 8 through 12." Exactly how school districts that choose to teach sex education include the state's requirements varies. The curriculum that is either developed or chosen by each district typically influences how and to what degree specific topics are covered.
With consent at the center of recent, widespread scandals, we're proud to say Candor Health Education recognized the importance of teaching consent long before the emergence of the 'Me Too' movement. STIs, contraception, and abstinence are generally a given in sex education, but it is equally important to discuss consent as an expectation for an explicit exchange tied to any and every sexual activity between partners. Consent is complex- it involves several teaching points, it requires personal insight, the ability to effectively communicate, and absolutely deserves a place in sex education.
Candor Health Education's Teen Sexual Health includes information on healthy relationships and necessity of consent. It is important to help young people identify and differentiate between qualities of healthy and unhealthy relationships, particularly during their middle school and approaching high school years when friendships and romantic relationships play such a prominent role in their day to day life.
As we continuously improve our programs in response to advances in sex education research and feedback from our school partners, Candor Health Education remains committed to the delivery of high quality, age appropriate content that understands, respects and values the pivotal stage as adolescence.