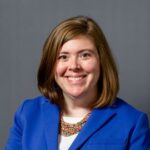 Written by: Katie Gallagher-Director of Health Education, Candor Health Education
Yum! Gummy bears, brownies, and cookies, are children's favorite treats, but when they are infused with marijuana, wrapped in appealing packaging and increasingly accessible, we are setting up a particularly dangerous situation. Did you know that in states where recreational marijuana has been legalized, the number of young kids coming to the hospital with acute cannabis-related symptoms is on the rise? In Massachusetts, calls to poison control related to kids and marijuana edibles are up threefold. In Michigan the number of calls have risen from 6 in 2017 to 59 as of September 2019.
Marijuana edibles can be very potent and deliver high levels of THC, the psychoactive chemical found in marijuana. Often, novice edible users ingest larger quantities of the product than the serving size on the packing would suggest. Who would think to eat a seventh of a chocolate chip cookie? A child certainly wouldn't, and children who ingest edibles can experience a wide range of effects from feeling dizzy and disoriented to becoming unresponsive and experiencing trouble breathing.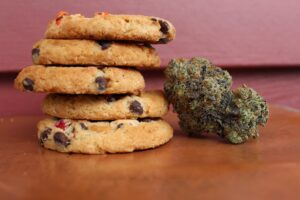 Edibles also present a different challenge for parents, specifically for the elementary aged children. The fact that increasing numbers of young children are getting their hands on edible marijuana products, especially in states where recreational marijuana has been legalized, is a real concern. How do we protect them outside the house without being overprotective or "nosy"? For example, when parents set up playdates, should parents ask if there are marijuana edibles in the home? If so, are they locked and out of reach of children? We hope that users would be responsible, but what if they aren't?
The dangers of marijuana edibles are not just concerning for young kids; teens are also at risk. Edibles are gaining increased popularity among the teenage set. Both Colorado and Washington, the first states to legalize recreational marijuana, are noting increased use of potent products such as edibles among teens. According to a study published in the Journal of Adolescent Medicine last August, the percent of Colorado teen marijuana users who typically used edibles rose from 2% in 2015 to 10% in 2017. And parents, educators and health professionals are noting easy access for teens, despite a legal age of 21. (Washington Post, 6/16/19).
The high levels of THC in edibles can increase the likelihood of addiction and we already know that teens that use marijuana regularly have a one in six chance of becoming addicted (NIDA). The regular, heavy use of marijuana by teens is linked to lower educational achievement, higher unemployment rates and can lead to a drop in IQ of up to 8 points (NIDA). THC delivered in high doses is linked to increased risk of paranoia and psychosis. Teens and pre-teens are showing up in their school nurses' office experiencing the ill effects of edible marijuana.
So, as legalization takes effect next month for those over 21, let's commit to staying informed and working together to ensure that marijuana products stay in the appropriate hands and that we keep our kids and teens safe.