We're a few weeks out from the new year, and with a new year typically comes a chance to reflect – as individuals and as an organization.
While every year comes with its challenges, 2022 has also left Candor Health Education with a lot to be proud of (as you'll read below), and we wanted to share some of our reflections with our partners, schools, and community members.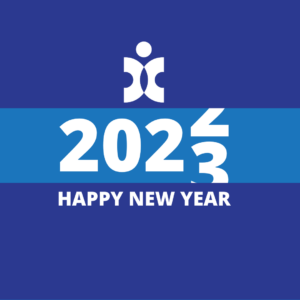 If you had to describe the past year in one word, what would you choose?
Transformational.
This year very transformational for us.  While we have talked about expanding into other markets for years, this is the year that we actually made it happy.  It's an exciting time for the organization. The silver lining to the pandemic for us was that we figured out how to reach students in schools in any location and that will take the organization into it's new reality.
What was an organizational achievement from the past year that made you most proud?
In March, our Board of Directors decided to invest in the advertising and marketing of our programs in the Milwaukee area.  Our Business Development Team created a plan as to how we were going to reach out to the school personnel in the Milwaukee area and developed a plan and cadence of accountability to track our efforts.  We are thrilled to say that we have engaged with one district in which we will be delivering virtual programs in the Milwaukee area this spring.  We never expected to get an actual reservation in the first year of entering this market, so we are thrilled!
Which events from the past year proved to be the most challenging? How did you deal with them?
At this time last year, we were in the midst of the Omicron variant surge, and schools were still determining if they would resume in-person instruction.  At Candor, that meant our team would continue delivering virtual programs as needed.  We had to remain flexible to accommodate the school's ever-changing needs.  As the year progressed, life did begin to return to normal somewhat, and we ended up delivering almost all of our programs in school classrooms as we had done pre-pandemic.  We found that there were benefits to the virtual delivery, particularly in that students could anonymously ask questions via the zoom chat feature.  This developed more and better questions from the students because there was no fear of judgment from their peers. What we did find is that classroom teachers and students still craved that in-person connection.  Our Health Educators are experts at having difficult conversations with young people, and they are experts at making them feel comfortable.  I have never attended an in-person program where I did not hear one student say, "That wasn't nearly as bad as I thought it would be."
What are you looking forward to in 2023?
Our goal is to provide young people with information that will help them to learn to keep their bodies safe as they develop into adults.  Our programs are science-based and age-appropriate and include social and emotional skill-building, decision-making, and scenario-based learning, which resonates with the students.  We collect feedback from the students and hear a great deal about how they are much more comfortable talking about these sensitive subjects after working with our health educators.
We hope to work with more students in more schools and deliver more programming, so they are armed with the knowledge and information they need to stay safe.
Written by Barb Thayer
This blog was inspired by Andy Milne's #slowchathealth blog.