INTERVIEW: Jessica Wrubel – Hester Junior High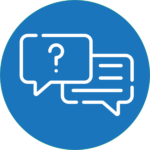 We were able to catch-up with Jessica Wrubel from Hester Junior High to learn a little bit about her thoughts on Health Education, the programming they've implemented at their school and what she believes makes a health education program effective. Thank you, Jessica for taking the time to share your thoughts.
Can you please tell us about your background and how you became involved with Candor Health Education?  I graduated from Southern Connecticut State University with a bachelor's in journalism and nutrition, and in 2012, went back for my masters in health education. I have been teaching health for about 7 years in 3 different states and have always taught at the middle school level. I became aware of Candor when I got my first teaching job in IL and always hoped to work in a school district that partnered with them. There isn't an organization like Candor in the other states I've taught in and it's wonderful to have an organization that is as invested in health education as I am!
Which Candor Health Education programs have your students attended?  How do these programs compliment your health curriculum?  My students attend the SBD, TSH and SEL programs at the middle school level. The programs are highly complementary–because a lot of information is covered in the programs, it allows me to branch out with activities, assignments and games before and after the programs. I also incorporate the pre- and post-work into my lessons before and after the educators talk to my classes. I'm able to cover more topics in a typical year by adding in the Candor lessons.
You have hosted Candor Health Education programs in your classroom for several years, what is it about the programs that you find particularly impactful for your students?  Students get excited for these programs not only because the topics are relevant and interesting to them–but it's exciting for them to have a guest speaker in class and be able to learn from someone other than your day-to-day teacher. The Candor educators are able to connect with the students both in person and in the online format wonderfully, are lively and exciting, add their own personal stories to the mix,  and have a great sense of humor.
Do you feel that the multiple touchpoints that students have with the program content by utilizing a blended learning approach has enhanced the experience for students ?  If so, how?  Yes, for sure. In our district, the students begin Candor lessons in elementary school so once they reach middle school, they are excited to see what Candor will bring to the table for them. A lot of times, they will remember not only lessons and info from years prior but also the educators. Candor makes such a huge positive impact in our school district.
Would you recommend Candor Health Education programs to other elementary and middle school teachers? Why or why not?  Absolutely–Candor offers so much to our district and our students benefit greatly from the programs every year. It's so valuable!